Welcome to Befrienders Highland
We are a small voluntary organisation working to improve the lives of people who are lonely and isolated and have experience of mental ill health; memory difficulties or dementia and carers .
We work across the Highland and Argyll and Bute Regions of Scotland.
We offer befriending using the Recovery approach: "Refocus".
OUR BEFRIENDING SERVICES
Face to Face Befriending in Inverness, Nairn or Caithness areas for people with mental ill health.
Distance Befriending by phone, letter or email across the Highlands & Argyll and Bute regions for people with mental ill health, memory loss or who are adult carers.
Group Befriending - Walk and Talk Group, Gardening Group and Cinema and Discussion Group. We also have groups that do not meet but communicate through BHL magazines, a Craft group and a Creative Writing group.
Download our Mental Health information leaflet
Download our Memory and Carer Services information leaflet
For details of our:
Annual Plan 2018-2019 please click HERE.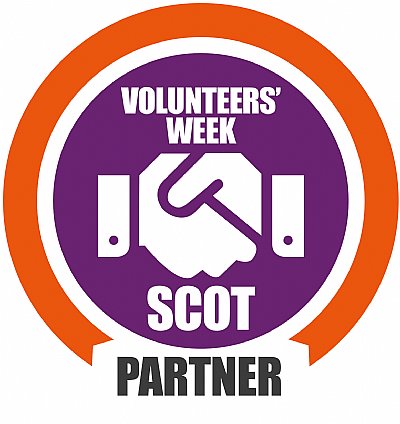 Did you know, that if you sign up for Amazon Smile, that they will donate 0.5% of your net purchase price to the charity of your choice?
Befrienders Highland Limited are already registered with Amazon Smile, and we would be delighted if you nominated us as your charity to benefit from these donations.
Here's a little more information if you would like to find out more about how it works - it won't cost you any more, you just need to login to your account through Amazon Smile rather than Amazon.
Thank You!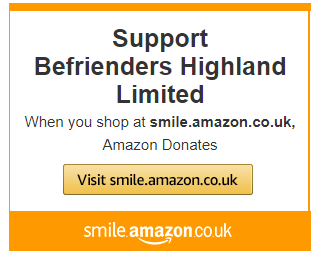 Posted on
Welcoming the donation, Susan White, Executive Director at Befrienders Highland, said: "Befrienders Highland were honoured to be chosen as the University of the Highlands and Islands' charity for 2018 and sincerely thank the staff of t...
Full Story