Corporate Fundraising
An Talla and Loch Ness by Jacobite
We are delighted to welcome An Talla and Loch Ness by Jacobite to the Corporate Fundraising Befrienders Highland Team as their charity of the year for the remainder of 2022 and all of 2023! They hosted a giving tree on behalf of Befrienders Highland for Christmas 2022, where donators were given a handmade crochet or star in return for a donation.
Stay tuned for all our exciting projects with An Talla and Loch Ness by Jacobite coming up in the New Year.
Alness Pharmacy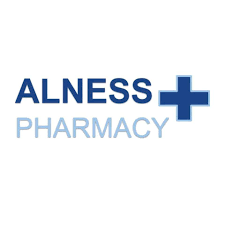 We are delighted to have been selected by Alness Pharmacy to be their charity of the year! We deliver a face to face befriending service in Alness and Invergordon so we are especially delighted to be supported by a business who provide fantastic health and wellbeing services to the local community. As part of our partnership staff at the pharmacy will be volunteering at some of our fundraising events as well as running some of their own fundraising events!
Places for People
We were so delighted to receive a very kind donation from Places for People in Summer 2021 alongside help promoting our work through their social media presence. Places for People's donation allowed us to sponsor one friendship for a whole year and we are very grateful for this.

Do you know a business who may be interested in teaming up with Befrienders Highland? We are very interested in teaming up with businesses through methods such as corporate donations, giving in kind or corporate volunteering for example with many benefits in return such as social media recognition. For more information please get in touch with Margaret at margaretgrant@befriendershighland.org.uk